Learn a better way to work
Adopting a Results-Only Work Environment or ROWE requires an adaptive process of shifting your entire organization's mindset, knowledge, and skills to serve the customer individually and collectively. The change process takes time and attention. CultureRx provides the necessary lifelines to support successful adoption throughout the ROWE implementation.
The Results-Only Work Environment is suitable for companies whose "leadership team"
Has had enough of the status-quo

Recognizes that all office, all home, and the policy driven hybrid environment approach are regressive, not progressive.

Is ready to create a contemporary work environment fit for today's talent
"Today, we embark on this journey together. It's almost as if we are a new company. Renewed, invigorated, modern, goal-oriented."
- CEO, Government Agency, Canada
What's Included in GoROWE
To achieve this evolution, CultureRx Master Trainers guide organizations
through a 15 month end-to-end proven, researched-backed, and
proprietary process.
1.

Implementation

CultureRx uses a proprietary adoption process to guide organizations into the Results-Only Work Environment. There are five training modules for all employees, and a stand-alone managers-only module. This is adaptive change - we work to evolve mindsets, expose outdated beliefs, and introduce optimized behaviors into the culture. Sessions are facilitated live by CultureRx Master Trainers who are experts in ROWE subject matter.
2.

Sustain & Support

Following the implementation experience, CultureRx remains by your side to ensure that the culture overcomes inertia and begins to realize the benefits. All employees have access to the GoROWE Online System - a series of additional experiences designed to boost the practical application of ROWE principles. Coaching calls take place monthly with a CultureRx Master Trainer for all teams. Internal ROWE Coaches receive additional training to provide further support on the ground.
3.

Practice and Evolve

Cultures are maintained through the mindsets and behaviors of all those involved. CultureRx Master Trainers are a safeguard that ensures employees maintain their use of the optimized mindset and tools of ROWE for the benefit of their efficiency and effectiveness in outstanding service to the customer. Yearly support from CultureRx consists of onboarding new hires into the culture, gathering culture data to create targeted refresher sessions for all employees and Results Coaches, continued access to the GoROWE Online System, and direct access to Master Trainers for the internal ROWE Certified Coach(es).
ROWE is
Not About Workplace Flexibility
Adopting a Results-Only Work Environment is not for companies focused on:
Ordering comfier office chairs

Adding kombucha machines in the cafeteria

Or outlining work from home policies


These are all technical changes.
ROWE is
Transformational Culture Change

A Results-Only Work Environment is change that will completely reorient how your workforce approaches work. It starts with a grand shift in mindset. Work isn't a place you go; it's something you do. Such a shift will lead to incredible outcomes for the customer, generated by a workforce that is treated as the talented adults that they are – not school children who need more rules and directions on how to behave.
The Future Of Work Is Now! Are You Ready?
ROWE Certified Master Trainers from CultureRx have the experience and credentials to work with your unique organization to
customize experiential education, consulting, and change management services.
We're serious about developing a workforce where everyone is focused solely on what matters to your business.
Meet the Senior Leaders of the ROWE Adaptive Facilitation Team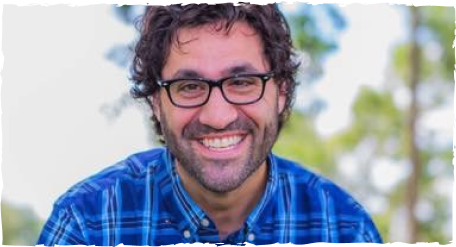 To his core, Michael Barata is a social change enthusiast. He has established himself as a master trainer, respected college psychology professor, dynamic public speaker,and inspiring writer. His passion for engaging audiences is complimented by his abilities to deliver meaningful content for people to understand and apply purposefully.
Michael's writings have been featured in such magazines as Origin Magazine, Mantra Health + Yoga Magazine, and best-selling book, Simple Reminders, Inspiration For Living Your Best Life.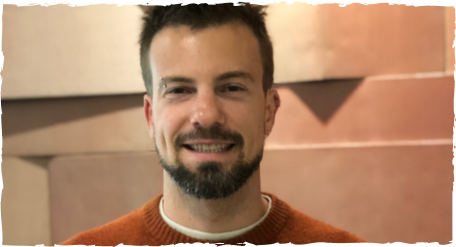 Elliot Nibbs-Kohl has spent his entire professional career as an educator and facilitator. After a decade as a primary school teacher and half that time facilitating the learning experiences of new teachers, he was drawn to expand his impact on a global scale. As a master trainer, he has the reach to do just that.
Elliot is a curriculum-builder. Writer. An agent of change that he sincerely believes in and wants to see realized for anyone who has a job. He doesn't subscribe to the idea that people should work the way most do today, which leads to feeling like true living comes only at retirement. There's a better way!
Here are a few examples of how ROWE has
helped companies just like yours…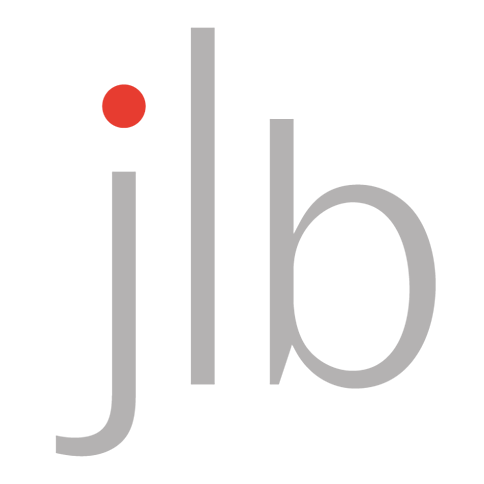 Client Overview
JL Buchanan
Agency Doubles Their Business In Four Years After Becoming ROWE Certified
Challenges:
A flexible work environment was not enough to achieve aggressive company growth goals. The agency was in search of a system to keep staff motivated and accountable and a platform for sustained growth and innovation.
Stagnant business results
Status quo efforts
Limited communication about company efforts and progress
Engagement of every employee toward the big goal
Results:
Business growth, as a result of being ROWE Certified,
More than doubled revenue in 4 years
Improved profitability
Grew from 21 employees to 53
Added a new service line, created by an individual
contributor, that increased revenue stream
"We set out with a goal, communicated it and measured it often with team
meetings, discussions, and collaboration, all based in the ROWE methodology. New ideas began to generate from all areas of JLB, something that had never happened before, and that was really the launching pad for our growth!"
Suzy Hoaby
President, JL Buchanan

Client Overview
Watt Global Media
Global Publishing Company Sees Financial Gains and Alignment After Becoming ROWE Certified
Challenges:
Staff were unclear how their day-to-day duties contributed to the organization's outcomes and did not understand why their ideas on how to improve processes and systems were so vital to the company's ongoing business success.

Results:
Employees actively participate in one or more cross functional teams that are tied back to the company's strategic plan initiatives. Staff are working together, sharing ideas, and learning from each other.
"The biggest change for me is that I no longer see work as something that's contained to a time and place. For example, working at 2 a.m. on Wednesday or early on a Saturday are no longer "go the extra mile" type of activities. When I do work like that, it's simply to get the work done. Conversely, when I want to take a nap at 2 p.m. I can do that as well. I can be flexible with the ebb and flow of personal life / work life. I see the tasks, projects and goals I need to complete to do a good job and it's up to me to meet them. What a gift."
Employee
Watt Global Publishing
Are you ready to reshape the way work gets done?
Find out how CultureRx can help your company create a contemporary
work environment fit for today's talent