Time + Physical Presence ≠ Results
The Results-Only Work Environment (ROWE) is a management strategy where employees focus on results and only results. By doing so your organization increases performance while cultivating the right environment for people to manage all the demands in their lives...including work.
Within the Results-Only Work Environment:
Teamwork, morale, and engagement soar, which leads to
fewer workers feeling overworked, stressed out, or guilty.

Employees have equal parts autonomy and accountability.

There is no judgment on how people spend their time, so people
at all levels stop wasting the company's time and money.
The bottom line for your company includes:
Increased productivity, innovation, and efficiency

Talent attraction and retention

Optimization of space

Elimination of wasteful processes
What participants are saying:
"Initially I was not convinced that this will change the way we work, but finally, I was quite amazed to see the impact of it [from our ROWE pilot]. The employees on my team started seeing a big difference in the way that they were interacting with each other, increases in collaboration, more clarity in the way that they were working. Obviously, there was much more freedom in their work-life balance. The engagement was through the roof."

- Stéphane Poulin, Human Resources Director, Government Agency, Canada
What's Included in the ROWE Pilot
Not ready for the full adoption of the Results-Only Work Environment?
Build consensus among your leadership team with the ROWE Pilot.

Create an internal proof-of-concept with several "early adopters" teams who will demonstrate the
enormous benefits of the ROWE cultural platform.
Early adopters:


Embark on a 12-month ROWE journey with the guidance and expertise of CultureRx Master Trainers.

Experience the full end-to-end proven, research-backed, and proprietary ROWE adoption process. Nobody else does what we do.

See immediate results in the first 6-12 months and outperform the rest of the organization on internally gathered employee performance metrics.
Our master trainers guide your early adopter pilot teams through the process of shifting their mindset away from the sub-optimizing beliefs and behaviors of the traditional work environment, to the contemporary practices and efficiencies of the Results-Only Work Environment.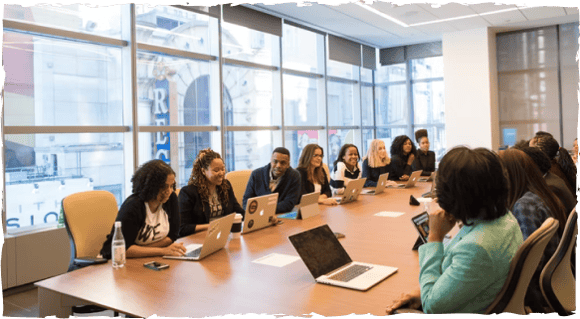 Build contemporary work teams that operate with
equal parts accountability and autonomy.
CultureRx Master Trainers will guide you through the process of shiftingyour mindsets away from the traditional work
environment to the Results-Only Work Environment.