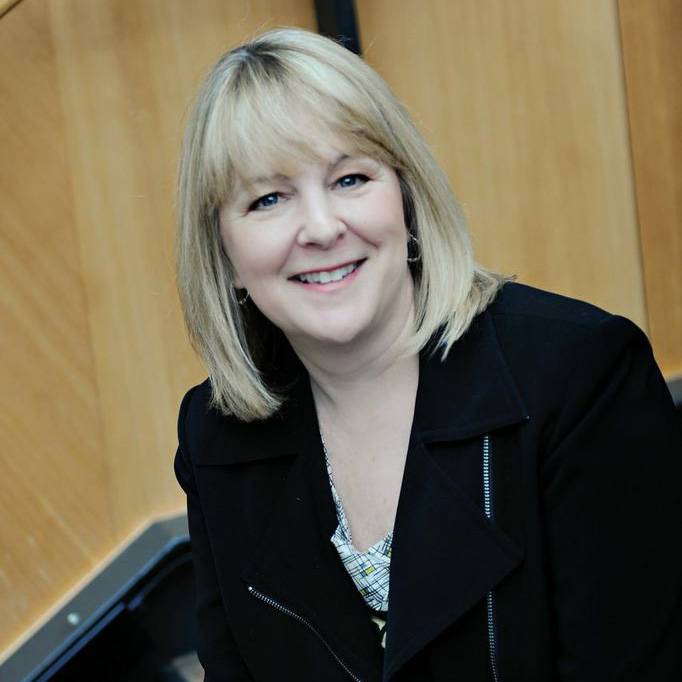 Jody Thompson is a world-recognized future workplace expert and change-maker who has been featured on the covers of BusinessWeek, Workforce Management Magazine, HR Magazine, and HR Executive Magazine, as well as in the New York Times, TIME Magazine, USA Today, and on Good Morning America, CNBC, MSNBC and CNN.
Since 2003, Jody and her team are leading the effort to permanently change the way work gets done. They are at the forefront of workplace reinvention across the globe in multiple industries, with both location-specific and knowledge-based roles.
Jody is the co-creator of the proven management innovation system, the Results-Only Work Environment™ (ROWE™).
Definitely not another boring lecture
Jody is an internationally recognized professional speaker who is sure to shake up your audience with her fresh, provocative approach. Don't expect PowerPoint slides with charts, graphs, and bulleted lists that can only be read with a magnifying glass. Instead, expect to be entertained, energized – and challenged!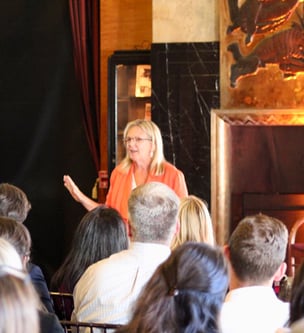 When you hire Jody to speak at your event, your audience will leave inspired to make real change in their organizations . . . and their lives.
Jody is serious about making work (and speaking) not suck.
CONTACT US to book Jody for your upcoming event.
Jody Thompson (along with Cali Ressler) founded CultureRx®, a professional services firm specializing in designing and executing robust change management plans for clients that wish to successfully manage their businesses regardless of where employees are working from.
In 2003 Thompson co-created the Results-Only Work Environment™ (ROWE™) system as a solid business platform that soon gained enormous global traction, successfully launching the contemporary work culture that infuses equal amounts of autonomy and accountability.
Next, Thompson co-authored two best-selling books on revolutionizing the workplace and the practice of management, Why Work Sucks and How to Fix It and Why Managing Sucks and How to Fix It.
For more than a decade, organizations that have consulted with CultureRx and Jody Thompson have experienced increased productivity, real estate cost savings, higher levels of customer satisfaction, and lowered voluntary turnover rates. Managers and employees, are experiencing transformed relationships with each other, one based on trust, accountability, and results.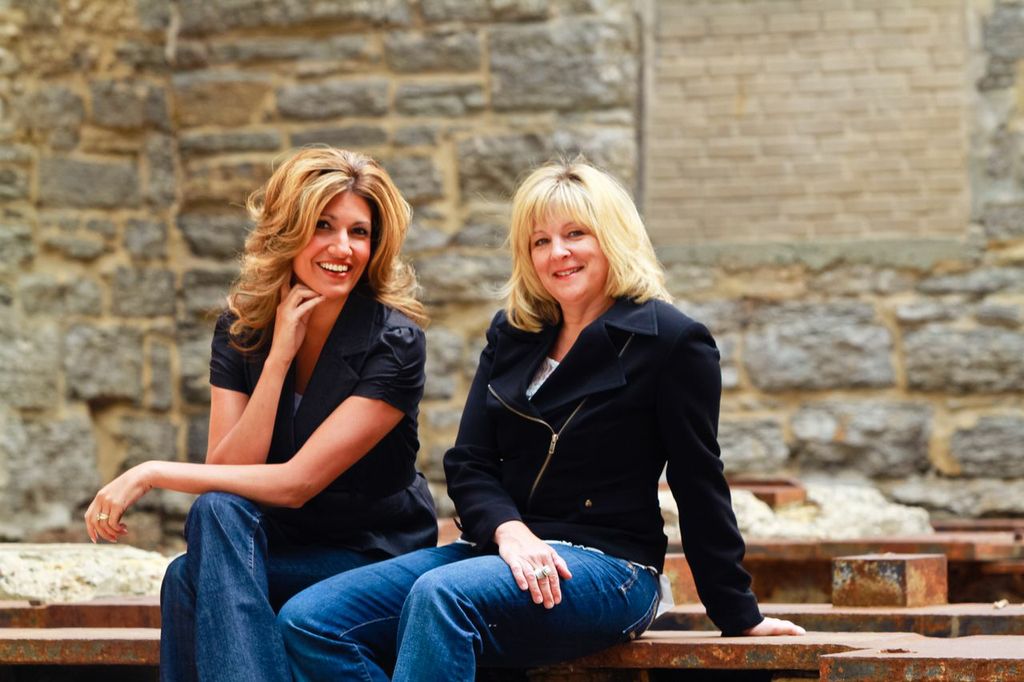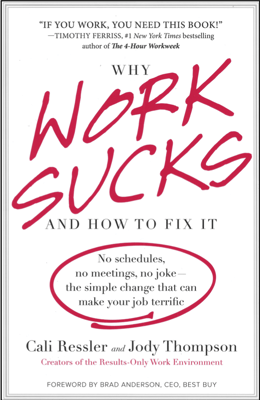 "ROWE is a chance for everyone to learn a better way to work. It encourages people to contribute rather than just show up and grind out their days."

— BRAD ANDERSON, FORMER CEO, BEST BUY (EXCERPTED FROM FOREWORD)
WHY WORK SUCKS AND HOW TO FIX IT
Imagine a workplace where employees can do whatever they want whenever they want, as long as the work gets done. No more pointless meetings, racing to get in at 8:00, or begging for permission to watch your kid play soccer. You make the decisions about what you do and where you do it.
It sounds like a fantasy, but Cali Ressler and Jody Thompson are making it a reality at companies around the globe. They show how the Results-Only Work Environment system not only makes employees happier, but also delivers better results.
Filled with passion and common sense, this book will change the way you think about your job, your company, and your quality of life.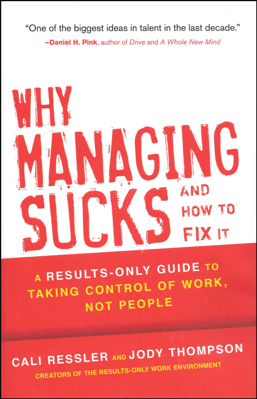 "The Results-Only Work Environment is one of the biggest ideas in talent in the last decade. ROWE is more than a nudge in the direction of more flexibility and autonomy—it's a radical shift in the way we think about work, responsibility, and success."

— DANIEL H. PINK, AUTHOR OF DRIVE AND A WHOLE NEW MIND
WHY MANAGING SUCKS AND HOW TO FIX IT
Focusing only on results can differentiate your business from the competition. A Results-Only Work Environment (ROWE) positively impacts the bottom line while simultaneously improving the employee experience. Why Managing Sucks and How to Fix It shows how the transition to a ROWE can make you or your organization more entrepreneurial, more connected with the broader trends in your industry, and more willing to take smart risks. Companies that embrace a Results-Only Work Environment enjoy staggering increases in engagement. ROWE teams report an average increase of 35 percent in productivity by eliminating waste from systems and processes and a 90 percent decrease in voluntary turnover rates.
This book explains how to set measurable, outcome- based expectations and focus on the endpoint as opposed to managing the process that gets you there. With eyes set on getting rid of distractions, pointless meetings, and unnecessary updates, this book offers easy-to-implement, everyday strategies to help you experience huge increases in productivity (without adding resources) and dramatic drops in turnover. You'll learn:
Quick tips for restructuring customer service, technology, and work flow

How to reframe thinking away from counting on general availability (Where's Bob?) to creating clear expectations (Does Bob know exactly what's expected of him?)

How to reduce the number of meetings while increasing their quality

How to effectively move into an unlimited vacation scenario, do away with the billable hours/time-based billing setup, and infuse new life into your health and wellness programs
Smash tired assumptions about what work has to be. The transition to a ROWE creates a bold, cultural transformation that permeates the attitudes and operating style of your entire workplace, leveling the playing field and giving your workers complete autonomy to manage their measurable results— using adult common sense.
"The Results-Only Work Environment is one of the biggest ideas in talent in the last decade. ROWE is more than a nudge in the direction of more flexibility and autonomy—it's a radical shift in the way we think about work, responsibility, and success."

— DAN PINK, AUTHOR OF DRIVE AND A WHOLE NEW MIND
"In a time when many white-collar Americans complain of being chained to desks for 50 to 70 hours a week and of having too little time for families and hobbies, [Jody Thompson] offers a remedy for the prevailing zeitgeist."

— HR MAGAZINE
"Jody Thompson is a social visionary, passionate about changing the way we work."

— WORKFORCE MANAGEMENT MAGAZINE
"Thompson — co-founder of CultureRx, a consultancy that promotes better ways to work — has a long list of reasons for disliking the standard work culture. Atop the list is the commonly held myth that "Time + physical presence + hard work = results""

— USA TODAY
"The freedom, employees say, is changing their lives. They don't know if they work fewer hours — they've stopped counting — but they are more productive. That's welcome news for a company that hopes its employees will give it a competitive edge"

— TIME MAGAZINE
"Absolutely brilliant. [Thompson's] work seems like the solution to so many of our problems — the gas crisis, the grid lock commuting mess, the stress of modern life. This is the solution to everything."

— CNN HEADLINE NEWS
"Productivity is up an average of 35% in departments that have switched to [their System]."

— BUSINESS WEEK
"The transition [to their System] requires a lot of deprogramming of old attitudes . . .People in the baby-boom generation realize what they gave up to get ahead in the workplace, and a lot of times it's their families. They realize that it doesn't have to be that way."

— NEW YORK TIMES
"What's important to note is that although you have certain things you intend to accomplish, you are not measuring yourself by the clock. Some tasks may take longer than you'd like, but you certainly don't wonder if you've put in enough hours on the laundry."

— AMERICAN EXECUTIVE MAGAZINE
The Surprising Truth to Managing Today's Workforce - May 2020
Jody's breakout session titled 'The Surprising Truth about Managing the Mobile Workforce' will unveil the proof that workplace flexibility is outdated, outmoded and out to lunch. The future of work leaves flexibility in the dust, and is built on an entirely different – and globally proven - platform.

Creating a Culture of Success May 2020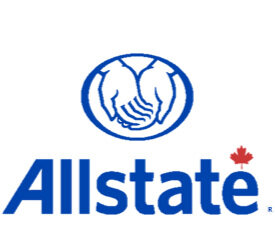 Enabling Results Management Conference June 2020

Creating a Culture of Success June 2020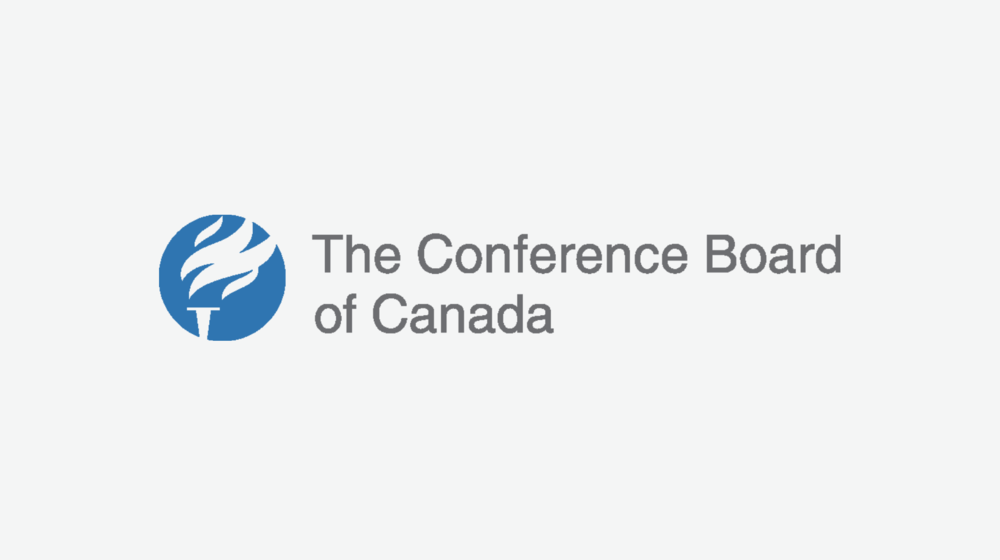 Creating a Culture of Success June 2020
KEYNOTE : Recharge 2020 / Cornet Global San Fransisco / Tuck School of Business Work Life Conference / MELC – Midwest Educational Leadership Conference / MPPAW – Minnesota Professionals for Psychology Applied to Work / Association of National Advertisers (ANA) / Texas State Technical College Conference / Ohio SHRM Conference / Tennessee SHRM Conference / Iowa State SHRM Convention / GVC SHRM Annual HR and Legislative Conference / MN Council on Quality / Mindsurf / ASC Nashville – Ambulatory Surgery Center / Avtex / CIPS - Computer Integration and Programming Solutions / CTA / MNCPA / NHRA National Human Resource Association / Council on Union-Free Employers / Maine Government Summit / NY State CIO Academy Digital Government Summit / GTC Southwest – Texas Digital Government Summit / Achievers / Texas Digital Government Summit / Calgary Workshift Event / Council of Chief State School Officers (CCSSO) / Mississippi-Louisiana Labor Management Conference / PeopleReport / Telework Advocacy Telework Summit / Rockford Chamber of Commerce / Impact 99 Toronto / Impact 99 Vancouver / Kaiser Permanente Innovation Summit / Nellco Law Symposium
WORKSHOPS, PANELS AND SESSIONS: St. Catherine University / MN OD (Organizational Development) Network / AWLP – Alliance for Work Life Progress Conference / HR Tomorrow / Littler Mendelson National Meeting / RGB / Chief Executive Leadership Organization / People Report Conference / Diversity Best Practices Conference / Winona Chamber of Commerce / CA Department of Labor Meeting / Fortune Leadership Forum / Ryan and Company – Leadership Engagement / Raytheon – Leadership Engagement / Forbes Executive Women's Conference / ASTD – American Society for Training and Development Conference / Promise Keepers.Org Leadership / GAP – Leadership Engagement / AASHA – American Association of Homes and Services for the Aging / Talent Management Conference / HR 50 – Q&A with top HR Execs from around the world / Kellogg School of Management – Leadership Engagement / Medtronic – Leadership Engagement / WorldBlu / MLAA – MN Legal Administrators Association / Deluxe – Leadership Engagement / Winona Chamber of Commerce / SXSW Conference (South by Southwest) – Austin / California Society of CPA's Women's Leadership Forum / League of Minnesota Cities / Midwest Association of Colleges and Employers / Pfizer Canada Leadership / MORE Magazine Reinvention Convention / VA HR Conference / WBOLS Worldwide / Manufacturer's Alliance / Strategic Leadership Association Fall Retreat / The Conference Board Leadership / NextGovPrime Panel / Thriving Firms Talk- RanOne / Forum on Workplace Inclusion - Minneapolis
"If you're looking to elevate your thinking on leadership, management and the way we work, you need to book Jody Thompson. Jody's provocative and groundbreaking thinking on how to build a Results-Only Work Environment (ROWE) had our audience sitting up and paying attention. Her ability to challenge old ways of thinking about work with humour and directness, is grounded with real-world experience that was highly relatable to our audience. Refreshing, pointed but still fun, Jody is the whole package. I couldn't recommend her highly enough."

— GLAIN ROBERTS-MCCABE, FOUNDER & PRESIDENT, THE ROUNDTABLE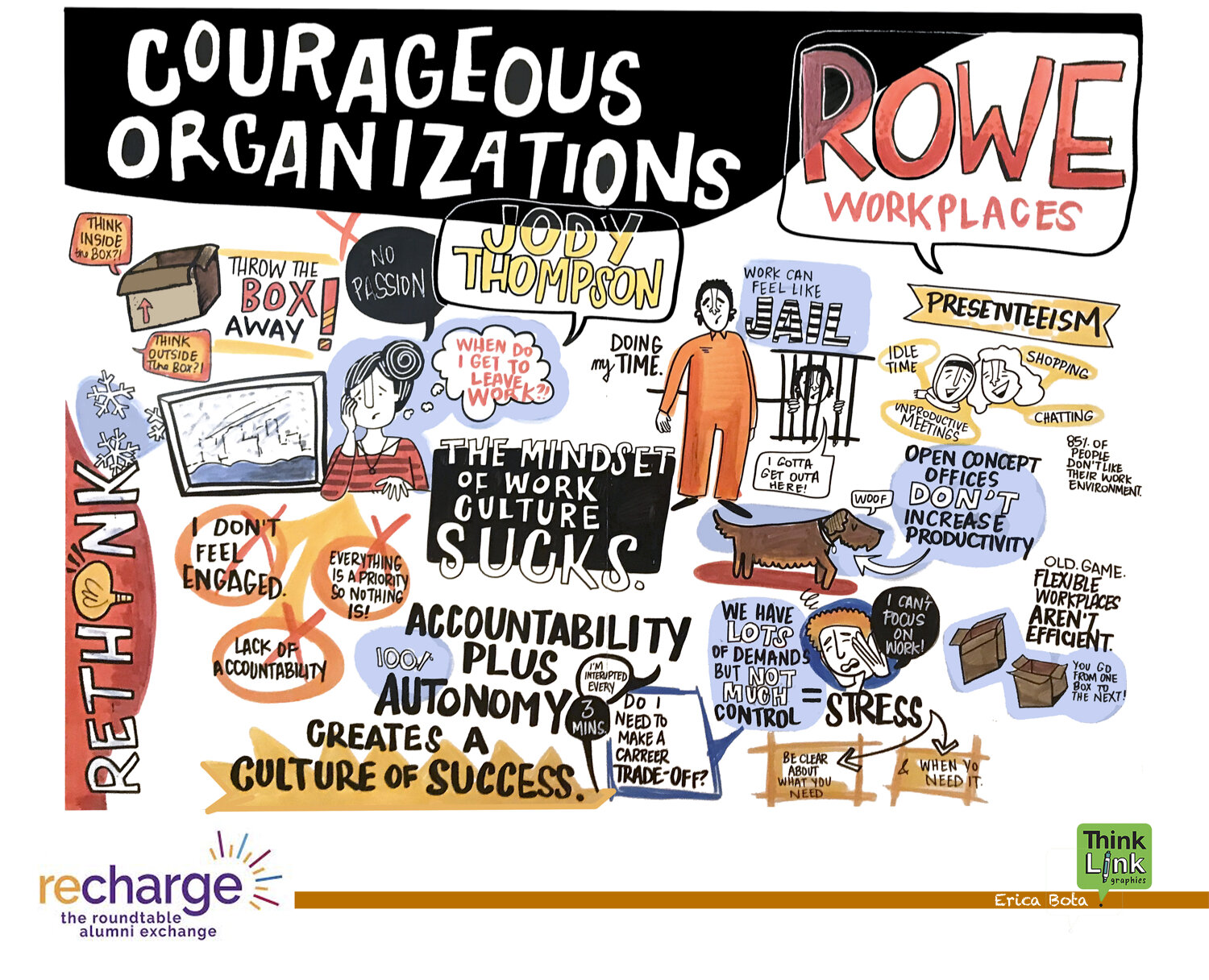 "Jody's ease with this complex material, presented in a way that had our audience on the edge of their seats on a cold Monday morning, was a joy to watch. She builds rapport effortlessly, which she uses to get her audience talking and thinking critically about their shared workplace struggles. Her systematic approach to organizational goals and roles under the ROWE system can revitalize any organization and put it on the path to success and sanity. Her humor and charisma had everyone engaged, asking questions and digging into the content. I give her my highest recommendation, as she is one of the best speakers I've seen."

— JOHN KRAPEK, DIRECTOR OF EDUCATION & ENGAGEMENT, AMERICAN COUNCIL OF ENGINEERING COMPANIES OF MINNESOTA
"Jody is an outstanding speaker and delivered an excellent presentation to our Northern California CoreNet Chapter! As the Creator of ROWE, Jody is uniquely qualified to lead a discussion around the implications of the Results-Only Work Environment across the commercial real estate sector. As a presenter, Jody is articulate and engaging – and also funny! The stories she shared regarding working with organizations to implement ROWE were invaluable. I'd highly recommend Jody as a speaker!"

— ALEX SPILGER, SENIOR VP / DIRECTOR OF SUSTAINABILITY
"The presentation to our recent Best Practices conference was thought provoking, insightful, not to mention hilarious. Jody kept an audience of hard-nosed operators, and sometimes cynical human resource officers, engaged, challenged and informed about the seismic shift in workplace values that will ultimately impact everyone in the service sector. ROWE is a concept that may be slightly ahead of its time, but she is right in time to deliver the thought leadership that can change organizations."

— JONI THOMAS DOOLIN, CEO AND FOUNDER, PEOPLE REPORT
"This was a great thought-leadership session as [Jody Thompson] is ahead of the curve in HR practices. There was probably more buzz created by this – lots of conversation and debate – than any of the other 15 or so sessions at this conference. It was, without a doubt, a worthwhile addition to the conference agenda."

— BILL DUGGAN, EVP, COMMITTEES ASSOCIATION OF NATIONAL ADVERTISERS
"Jody kicked off our State SHRM Conference with great energy and thought provoking ideas for the workplace! She knew the world our members work in, and spoke to common problems we all see in organizations around separating contribution (results) and ˝time in chair˝. I would recommend Jody whole-heartedly if you want to get your audience thinking about real solutions and maximizing talent!!"

— JILL BRIDGES, CO-CHAIR OF THE TENNESSEE STATE SHRM CONFERENCE
"Thank you Jody Thompson, for your brilliant facilitation of our Leadership Seminar. The buzz hasn't stopped! Your management training is a complete game changer for today's workforce. The philosophy of managing the work and not the people will help our organization engage the RIGHT people for the RIGHT roles and will no doubt help us reach our goal of being THE place to work. With growing expectations, the principle of completing our work when and how we need to is life changing for many."

— WELLINGTON HOLBROOK, EXECUTIVE VICE PRESIDENT, ATB BUSINESS & AGRICULTURE
Jody Thompson
ROWE = Flexible Work
Jody Thompson
ROWE is not for Everyone
Jody Thompson
ROWE Reduces Collaboration
Jody Thompson
There are Versions of a ROWE
Jody Thompson
Relationships will Suffer
Jody Thompson
Open Workspaces
Jody Thompson
The Office is a Tool
Jody Thompson
Three Things to Stop Doing Now
Jody Thompson
Open Workspaces
Jody Thompson
The 4-Day Workweek