Your Results:
Based on your answers, you work in a fairly traditional environment where time + presence = results. Employees are focused on working full-time hours from an approved location (office, home, etc.), and managers are focused on enforcing this.
Your workplace is trending towards the new norm of managed flexibility - managers grant permission to work in a hybrid fashion - which creates an equal employee experience and temporarily boosts engagement. To create an equitable employee experience with sustained gains in engagement, you need to establish a culture based on accountability and autonomy (not flexibility).
Unfortunately, this path of a flexible work arrangement is a rebranding of the status quo. Improving attraction and retention, customer satisfaction, and an optimized employee experience is unlikely.
What's next:
Learn how to begin moving away from the status quo today with our tip sheet: 3 Counterproductive Actions to Stop. It matters to your long-term growth and to the talent you attract and retain.
Almost there! Sign up to receive your tip sheet: 3 Counterproductive Actions Your Company Must Stop Doing.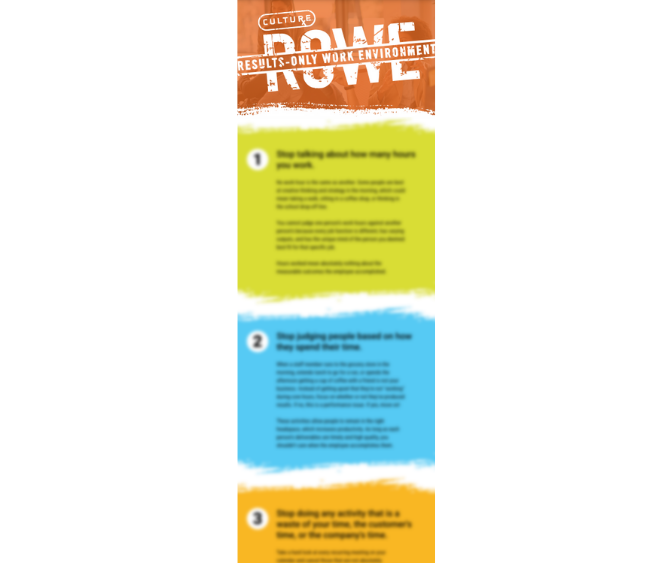 Complete the form to learn what you can change about your work culture.