Is Your Work-Life Balance More Work Than Life? 🤔
In Episode 47 of the Work Positive Podcast, Dr. Joey Faucette sits down with Jody Thompson, the game-changing co-creator of ROWE (Results-Only Work Environment). Together, they explore a revolutionary approach to work that challenges the 9-to-5 norm.
🌟 Key Insights:
🌞 Autonomy in ROWE: Discover how embracing greater independence can lead to true work-life harmony.
🌞 Results Over Hours: Unearth the power of valuing outcomes over hours, boosting productivity and satisfaction.
🌞 ROWE Mindset: The future of work relies on leaders and teams championing trust and accountability.
👩‍💼 About Jody Thompson: A visionary with 20+ years in the trenches of work culture evolution, Jody
Dive into this episode and witness a conversation that could reshape how you perceive work and life. Could ROWE be the game-changer many have been seeking? Tune in!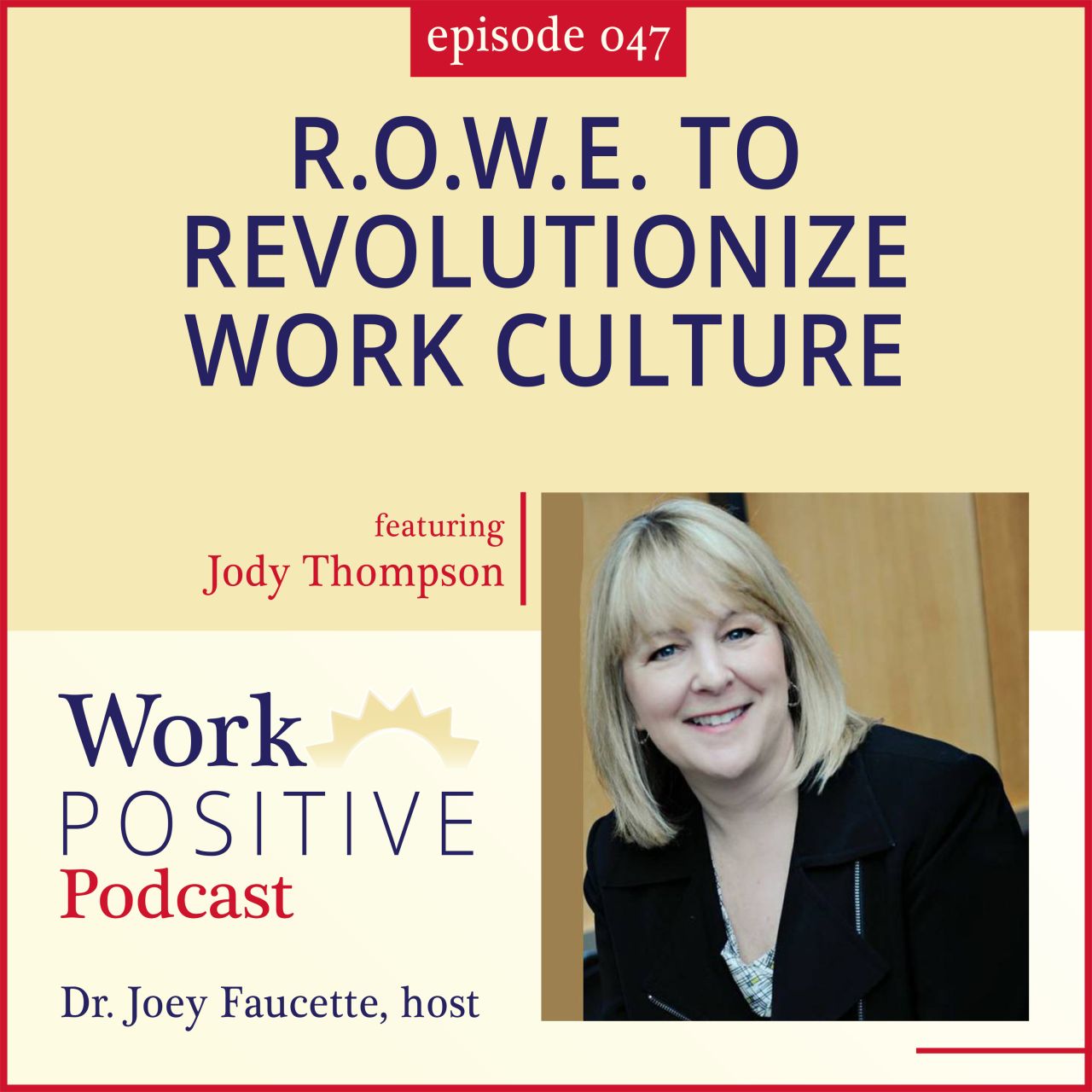 GoROWE
,
Hybrid
,
ROWE
,
Results-Only Work Environment
,
Workplace Culture
,
Remote Work
,
Flexibility
,
Work From Home
,
Measurable Results
,
100% Autonomy
,
100% Accountability
,
Trust
,
ROI
,
Profitability
,
Work Culture
,
Motivation
,
Engagement
,
Performance Management
,
Management
,
Human Resources
,
Workplace Culture Change
,
Adaptive Change
,
Efficiency
,
Jody Thompson
,
Podcast
,
4 Day Work Week
,
Back To Office
,
Work Positive
,
Dr. Joey Faucette